You are no longer able to pay your bills due to payment difficulties and are looking for a way out? Beware of loan fraud!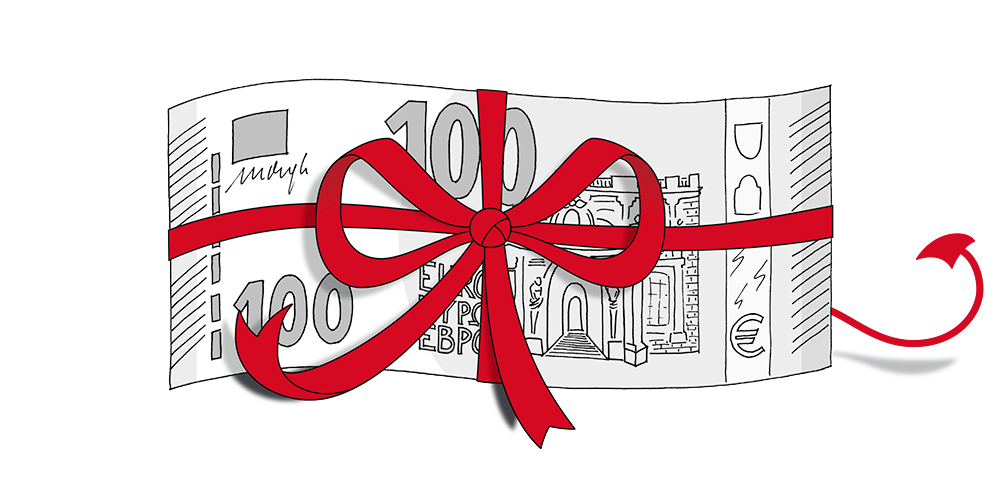 1. Seek assistance!
If you are in experiencing payment difficulties, arrange a meeting with your bank as soon as possible!
If you have payment difficulties, then it is above all essential to avoid additional high costs! The best thing to do is to contact your bank before you miss a payment and to work together to obtain an overview about your financial situation. Considerable additional costs, like high default interest payments and expensive reminder fees, can only be avoided if you reach an agreement with your bank. The appropriate solution will vary on a case-by-case basis and depends on your individual situation.
Seek assistance in the form of debt counselling!
In the case that you are in a position of indebtedness from which you are no longer able to see any way out, you should contact a government recognised debt counselling organisation without delay. Such organisations offer confidential and free assistance for individuals and families who have fallen into debt. They can provide you with legal advice, help drawing up a household budget, repayment plans as well as providing financial literacy education.
2. Avoid loan fraud!
Fraudsters want to earn from human suffering. They are particular successfully in doing so online.
This is how the most common credit fraud scams work:
You discover an advert for an "instant loan" or "debt restructuring without a credit check" on the Internet. Once you have applied for a loan via the provider's website or by e-mail, the loan is approved almost instantly. Before the lender pays out, they suddenly request a payment from you, because …
advance processing fees are due,
a bank that is involved requests a payment, and/or
a supervisory authority is requesting a payment.
You have to pay something in advance, otherwise you won't receive the money from the loan. Sometimes you are requested to make such payments two or three times, each time with a different reason for payment. They keep stalling you. If you make critical enquiries, then the apparent staff members act in an irritated manner and try to exert pressure. There is never any intention to actually pay out the loan amount. Loan fraudsters want to exploit your plight!
Warning signals:
They request money from you in advance.
You do not receive any detailed written contracts, T&C list of conditions etc.
They do not ask for a lot of information from you, and the loan is approved quickly.
The offer for a loan comes via e-mail without your having explicitly established opted it to receive e-mails from a bank or a credit intermediary
What do you do if it has already happened?
You have paid the fees and the company doesn't get in touch again. Report the incident to the police! In doing so, provide all available correspondences and receipts for the payments you have made. In addition to the penal authorities, you can also contact consumer protection organisations. However, in most cases your money will be lost.
Further information:
Other editions
A to Z of Finance
You can find important basic information on our website: