Comparison portals provide an overview of available products and make it easier to comparing offerings between different insurance companies. However, only if you know exactly what you ought to be aware of.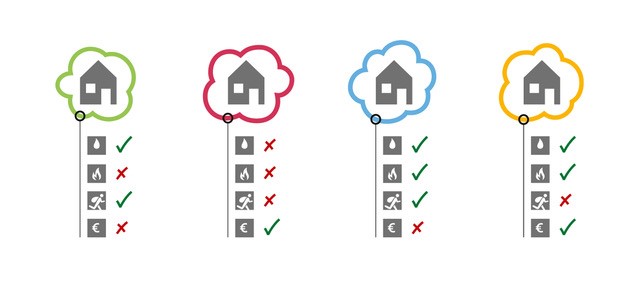 The FMA has analysed the design and functioning of comparison portals in the Austrian insurance market. The comparison portals that were examined hold business licences as an insurance broker and therefore are required to observe specific information obligations where an insurance product is taken out.
When using comparison portals, you should ask the following questions:
Is the comparison portal an insurance broker?
Check whether the operator holds the necessary business licence (Gewerbeberechtigung) in the database of the Gewerbeinformationssystem Austria (GISA). Insurance intermediaries are obliged to publish their GISA registration numbers. Also take a look in the legal notice (Impressum) page of the comparison portal.
GISA

Gewerbeinformationssystem Austria
Is the information on the comparison portal up-to-date?
You can only use insurance comparison portals to support you in looking for the appropriate product when the information provided is also up-to-date. It is therefore important to know when the information was last updated.
Also search in the FAQs section about whether you can find information about how up-to-date the information is.
How many insurance undertakings are being compared?
If you want to be able to assess the validity of product comparisons, you need to know how many insurers are/are not participating in the comparison and how high their collective market coverage is.
Be aware that not all comparison portals cover the entire market.
Is the comparison portal independent?
It can be the case that an insurance company holds a stake in the comparison portal, or vice versa.
You ought to have already been informed about the relationship between the operators of the comparison portal and the provider of the insurance products prior to submitting your policy declaration.
Do you know what commission the broker receives?
The remuneration from a comparison portal may occur in different ways, and may influence the order the products are shown in. Insurance intermediaries are obliged to inform you about the type of remuneration they receive prior to the conclusion of the contract.
What criteria are used to determine the order of the products?
Caution, frequently it is not possible to directly compare insurance product based on price alone, and the comparison process can be complicated. A comparison in terms of price and performance is essential!
What advice were you given?
Comparison portals that are insurance intermediaries are required to advise their customers. A personal recommendation explains why a specific product best corresponds to your needs and wishes.
Insurance broker

Represents the interests of the customer
Insurance agent

Is active for one or several insurance
undertakings